We are a small brewery and cafe located in Corpus Christi, Texas. We love what we do, and the people we share it with. Join us Wednesdays at our Southside brewery taproom and cafe for our weekly beer release. Check out our brand new downtown taproom or find our mainstays at your favorite local watering hole.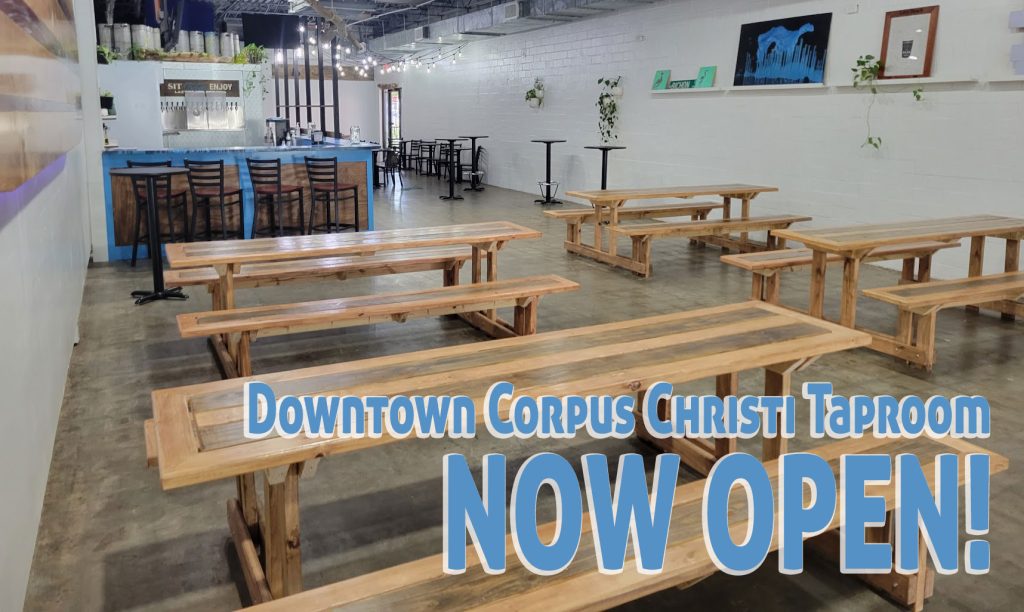 Thanks
It all began with a simple but profound idea: create the beer we enjoy. At Lazy Beach Brewing, our passion for variety knows no bounds. Each week, we unveil a fresh creation in our taproom, ranging from the crisp Kook (Cucumber Saison) to the spicy Taco Bout Wit (Jalapeno and Tomatillo), the rich Marianas Trench (Russian Imperial Mint Stout), and everything imaginable in between. Our love for beer is a constant source of inspiration, and our enthusiasm for experimentation knows no bounds.
We invite you to join us for a leisurely afternoon and discover firsthand why we are so passionate about our craft. Our journey thus far has been a thrilling adventure filled with unexpected twists and turns, but we eagerly anticipate everything that lies ahead. We extend our heartfelt thanks for your support and toast to the exciting future that awaits. Cheers!
Downtown Taproom Hours:
Address: 312B N. Chaparral, Corpus Christi, TX 78401
Monday: Closed
Tuesday: 4 – 10pm
Wednesday: 4 – 10pm
Thursday: 4 – 10pm
Friday: 4 – 10pm
Saturday: 11am – 11pm
Sunday: 11am – 8pm
Southside Taproom & Cafe Hours:
Monday: Closed
Tuesday: Closed
Wednesday: 5-10pm
Thursday: 5-10pm
Friday: 5-10pm
Saturday: 11am-10pm
Sunday: 11am-2pm
Special & Monthly Events