We love to make new things. In fact we have made at least one new beer release every week at the taproom since it opened on June 6th 2015. We have a core lineup that satisfies most taste buds but for the adventurous type we always have something new, fun or unique on our 20 taps.
The list in the footer of the page is auto-magically updated anytime the menu in the taproom is changed, so it stays current, unlike this content.
Mile Markers Aka Our Core Lineup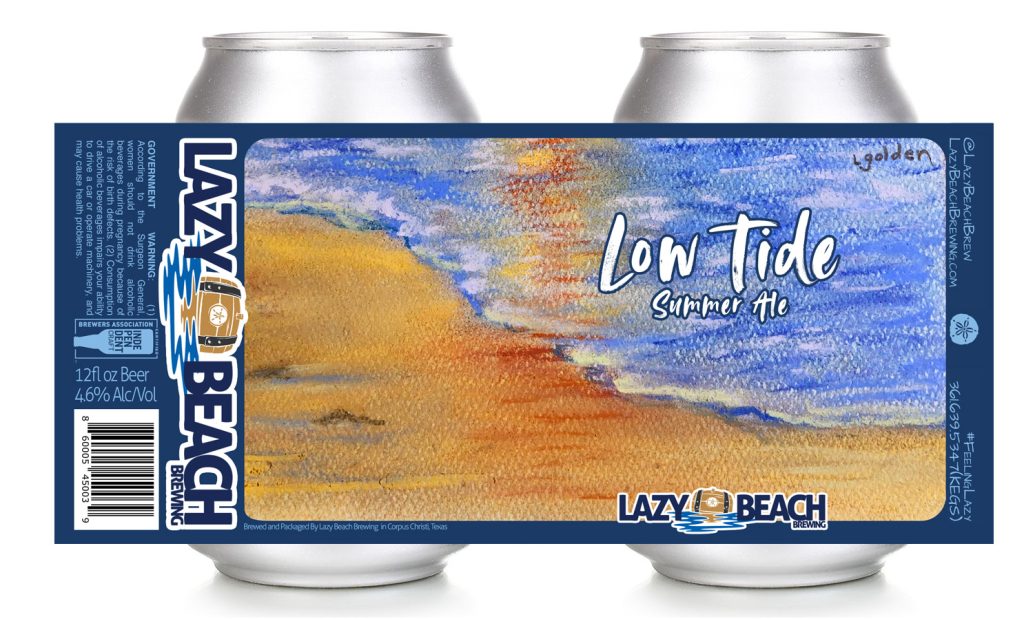 Low Tide
It seems like every summer is hotter than the last (maybe we are just getting older..) but we wanted something even lighter than the Corpus Christi Blonde. Something easy to drink during a round of disc golf, or while out fishing.
4.6% ABV – 11 IBU
Corpus Christi Blonde
This beer began its life as a slightly hoppy American Amber and went on a roller coaster of flavors before settling in. Each time we brewed it it would change based on the most common feedback left on comment cards in the taproom. It went pale and bitter then dark, but finally after 20 versions it settled in as a rich malty blonde ale.5.4% ABV – 15 IBU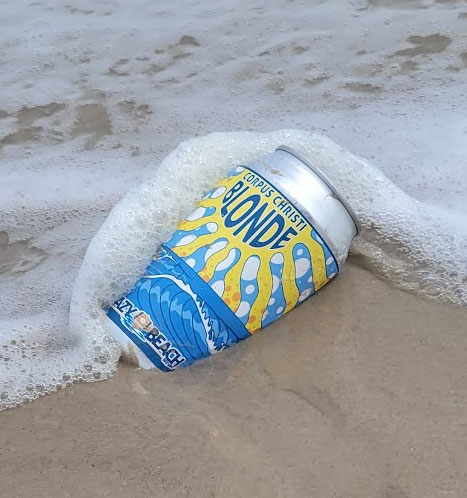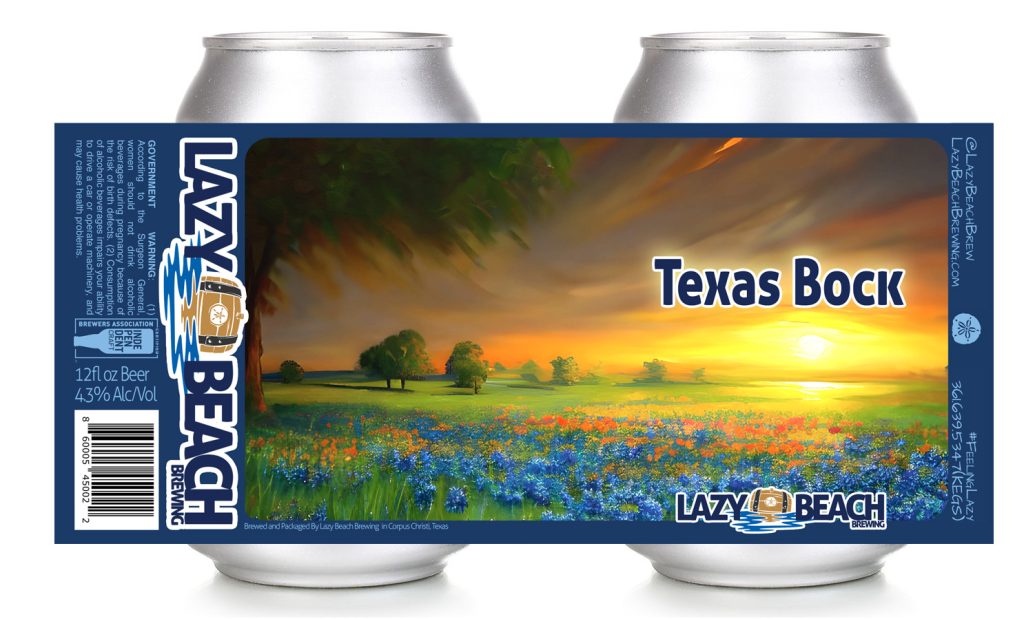 Texas Bock
Old faithful, this Texas style bock has smooth malty goodness written all over it. It is not as dark, heavy or boozy as a traditional German style bock making it much more enjoyable in Corpus Christi's heat.4.3% ABV – 15 IBU
Choppy Waters
Getting its name from the choppy surf so commonly found here, this double IPA has a nice malty richness to complement the generous hop additions. Hopped with Cascade and Ekuanot hops.
8.4% ABV – 80 IBU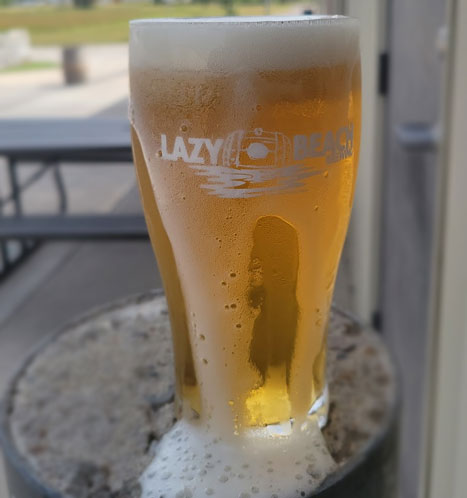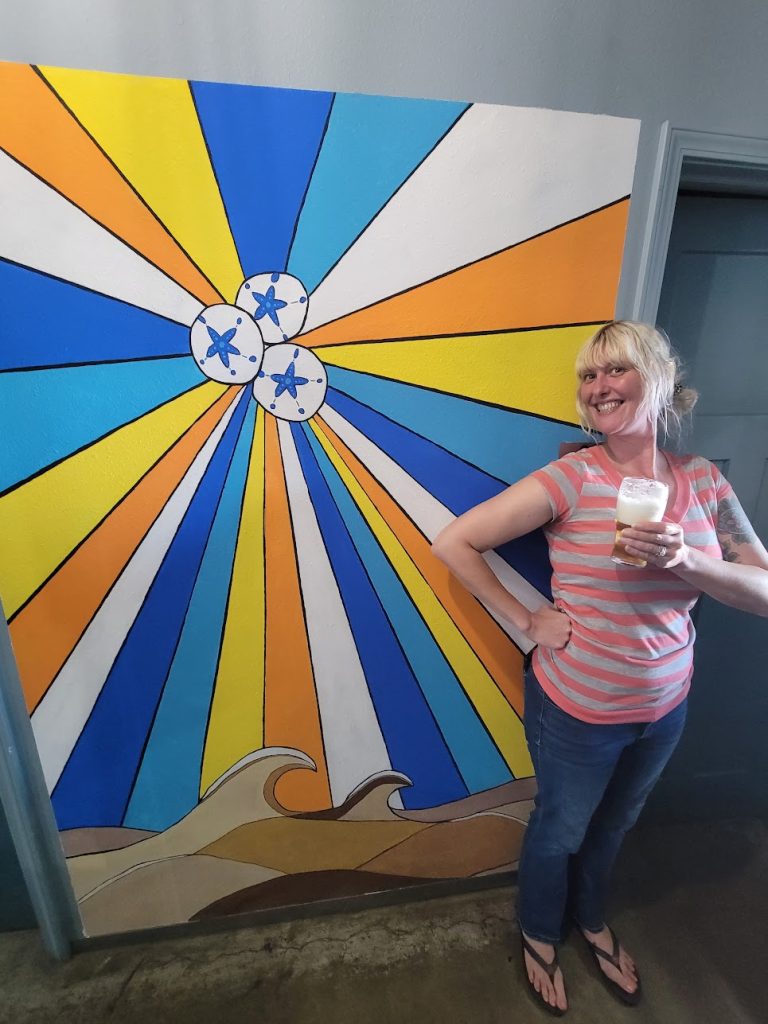 Amber Wave
Brewed with caramel malty flavor and a hint of roastiness.
4.60% ABV – 20 IBU
Limited Time Distribution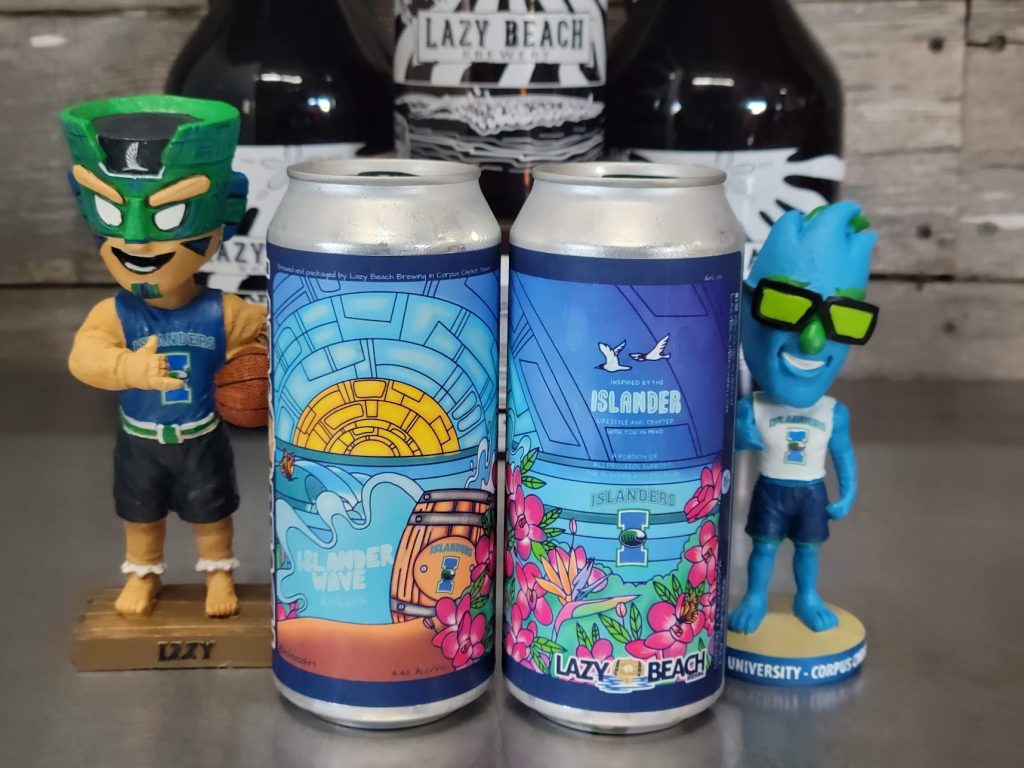 Islander Waves
We teamed up with Texas A&M Corpus Christi Athletics department and created this refreshing Kolsch style beer. A percentage of its sales goes towards scholarships for TAMUCC athletics students.
(16oz Cans available in the taproom, draft available around town)
4.4% ABV
Yearly Releases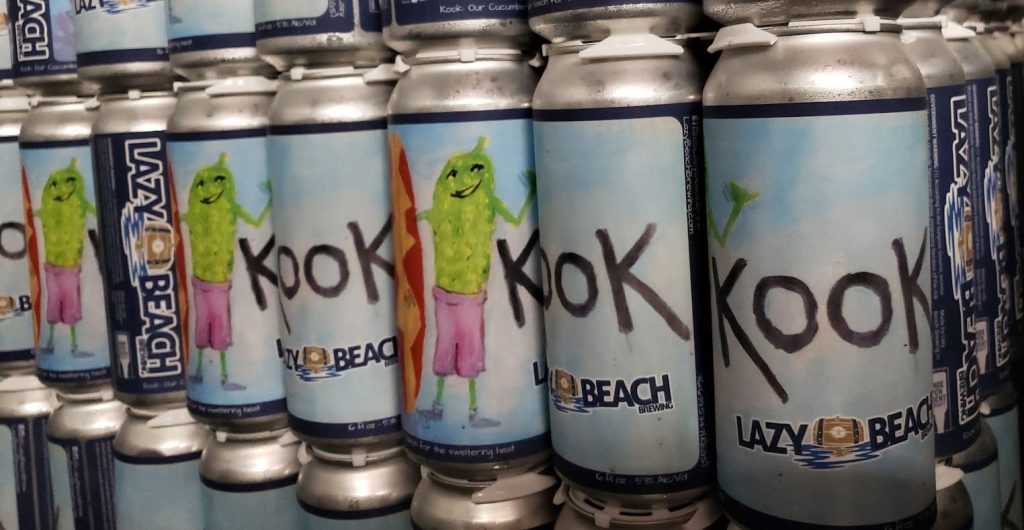 Kook
The refreshing result of lots of fresh juiced cucumbers and a Belgian saison style beer. Usually released late summer since 2015.
5.4% ABV – 8 IBU – 100+ Cucumber
Lovers in the Surf
Milk chocolate and cherry cuddle up together in this indulgent golden stout.
Released for valentines day since 2015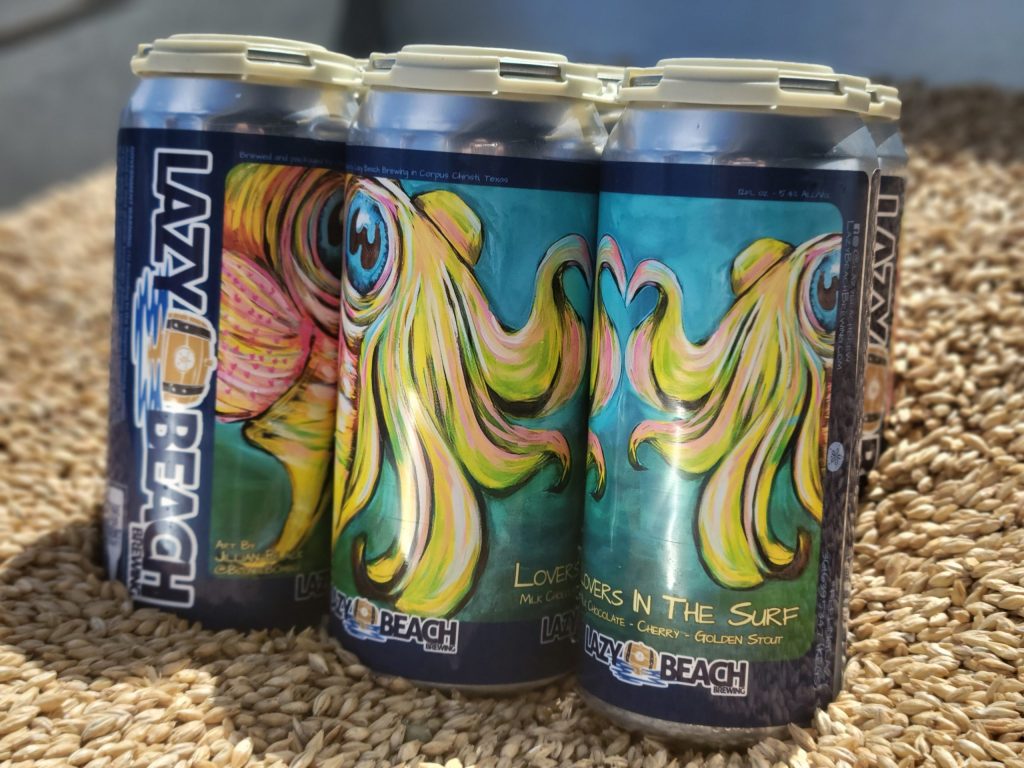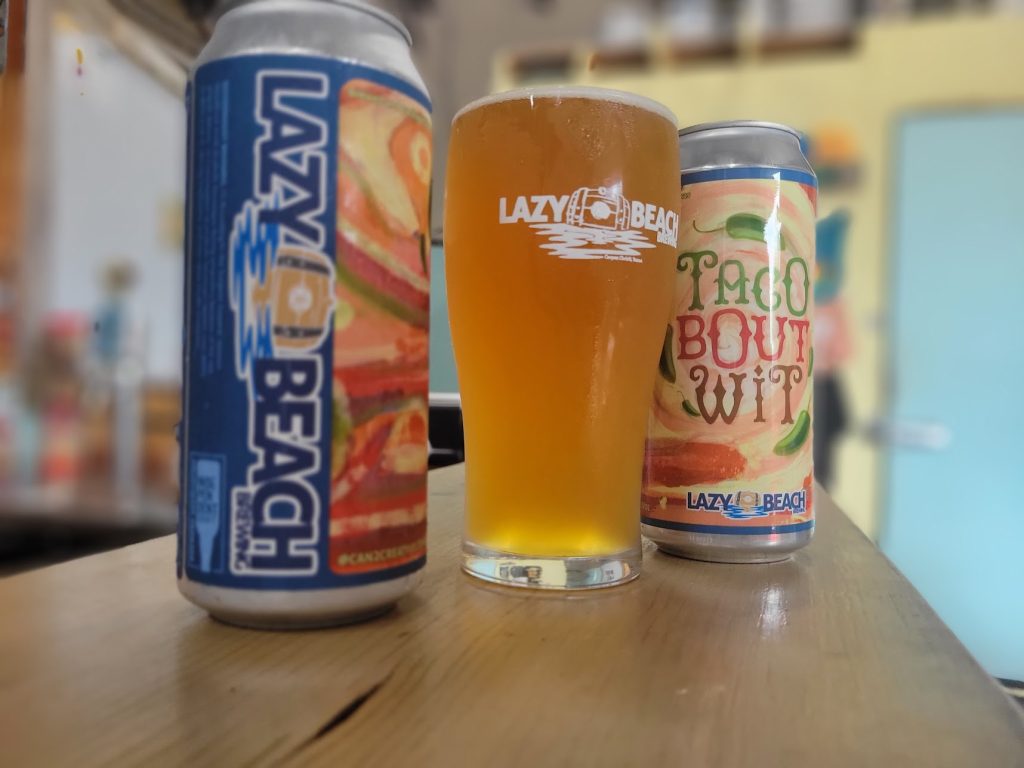 Taco Bout Wit
Belgian-style Wit with jalapenos and tomatillos. A one of a kind, heart warming favorite.
Released near September since 2018
5.2% ABV – 20 IBU
Beach in Wheat
A summer favorite Bavarian style hefeweizen. Wonderfully refreshing with its lemon and banana forward hefeweizen aromatics.
Usually relased around April. Since 2015
4.4% ABV – 12 IBU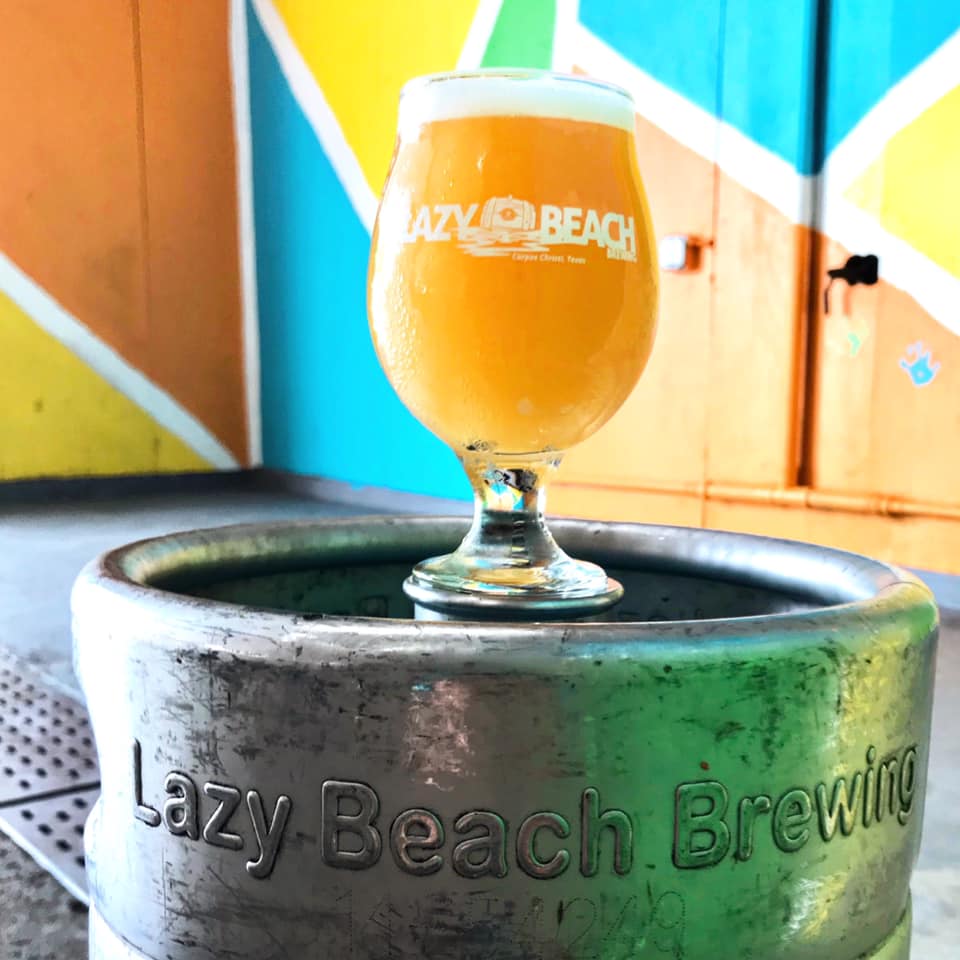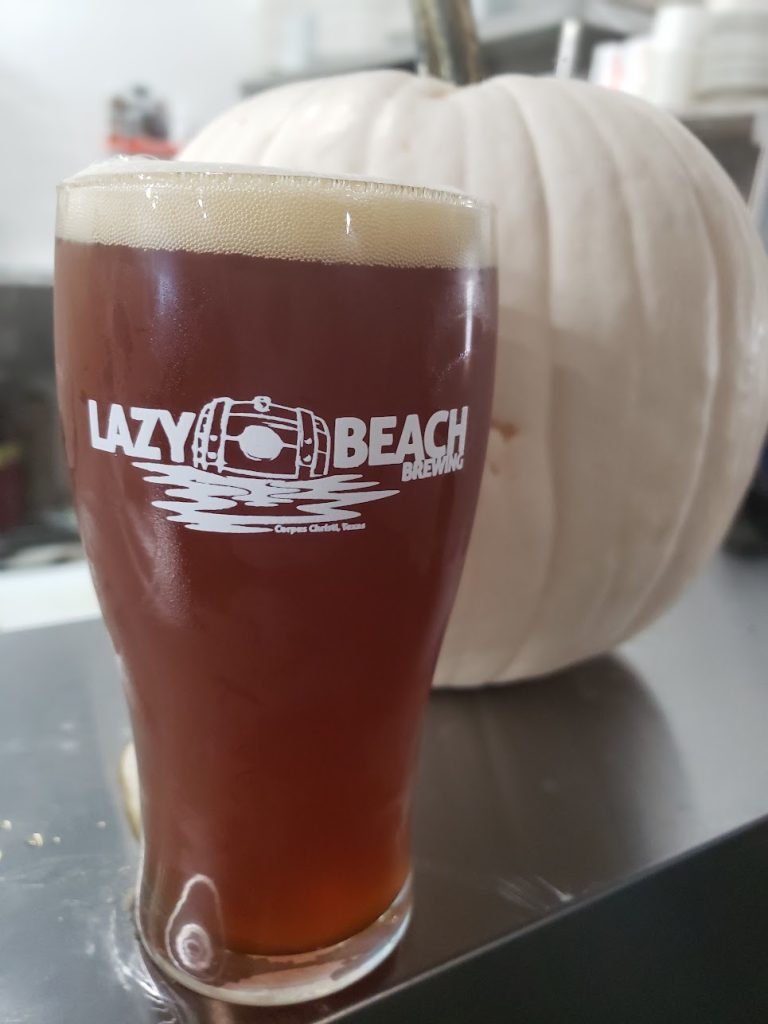 Marzen
Usually made to kick off Oktoberfest season. This incredibly caramel-malty brew satisfies all malt heads. Don't miss the yearly pumpkin version of this beer as well!
6.4% ABV – 22 IBU
Marianas Trench
Alright fine, this one has not come out every year so far… but it has come about most years and we should change that to make sure it comes out every year. Not only is it Cory's favorite beer but it is a taproom favorite by many. This imperial chocolate stout has a hint of mint. (As of 4/2023 we put some of this in a bourbon barrel from Aerodrome and have a "planned" release set for a big expansion event.
9.5% ABV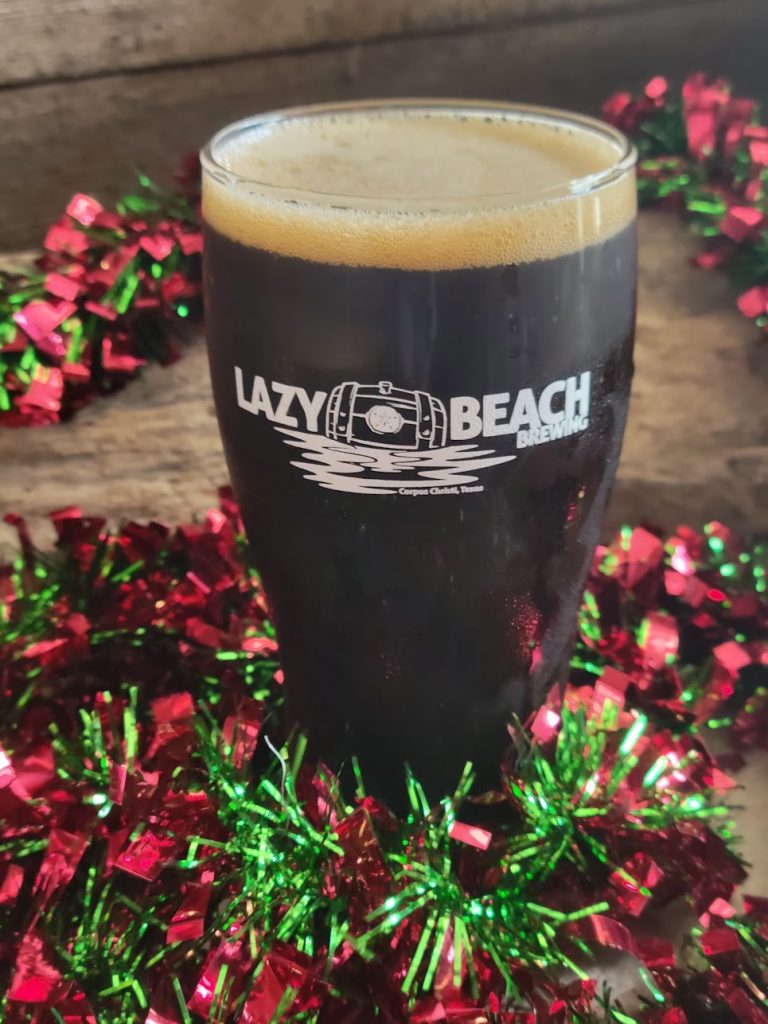 Taproom Only
At the bottom of this (and all) page is a always auto-magically updated list of the taproom beers.
In 2018 we put out 48 different beers and 21 different hard kombuchas. See the full list here
Currently we are feeling lazy and have not compiled 2022, 2021, 2020, 2019, 2017, 2016 or 2015. Maybe one day we will get around to it.
First Production Brewery in Corpus Christi – Check
First Hard Kombucha Brewery in Texas – Check
First ?? in the Nation (just kidding we are too lazy)
Upcoming Weekly Beer Releases
We are terrible at keeping this updated so the best way to find out about what is being released each week is to sign up for our email newsletter at the bottom of this page.
Historical Items
Hard Kombucha
We discontinued kombucha production in 2022. Perhaps one day it will come back.
Tart, sour and slightly sweet, this refreshing alcoholic kombucha is surprisingly uplifting. Sip your way to the perfect lazy afternoon as your taste buds call you back for another sip and your mind wanders.
Fun fact: We are the first brewery in Texas to make a hard kombucha!
4% ABV